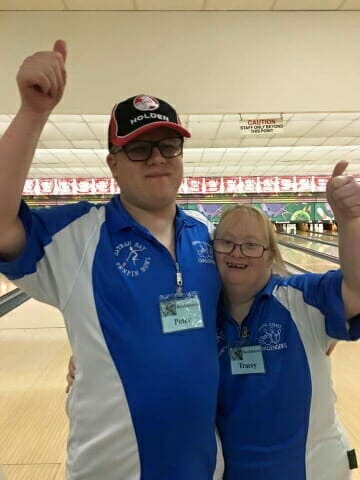 Since 1996
Responding to the changing needs of people with a disability
Central Coast Living Options (CCLO) was established in 1996 and is a community based NFP organisation providing services for people with a disability on the Central Coast.
Our mission is to provide the highest quality care and support responding to the changing needs of people with a disability and our values are at the centre of everything we do.
For our clients, their families, and their support network – we aim to provide quality, sustainable and flexible services that uphold human rights and create opportunities, empowering our clients to live the life they choose.
What WE Do
Supporting individuals & families living with disability.
CCLO Living is proud to be a registered NDIS Provider, assisting individuals and families living with disability through our supported accommodation, community participation and support coordination services.
Would you be a good fit for our team?
Employment opportunities available.
Board of Management
CCLO is operated by a Board of Management with all seven Directors being on a volunteer basis. Management of the Organisation is under the control of the Chief Executive Officer.
Click on a name below to read their profile.
Judith Andrews – Chairperson
Since retiring from the corporate world, conducted own business management consulting practice, specialising in the areas of strategic planning, business and financial strategies and human resources including recruitment. Holds numerous management and leadership certifications through the Australian Institute of Company Directors, Australian Institute of Management and the Club Directors' Institute NSW.
More than 10 years board experience, having held positions of Chairman/President, Senior Vice President and Director with NFP organisations.
Expertise specific to the CCLO Committee of Management includes corporate and board governance, strategic planning and organisational, leadership, time management and public relations skills.
Appointed CCLO treasurer in December 2012 and held that position until the AGM in November 2013. Contested the election for the position of Chairman and won the position after a "draw from the hat". During term as CCLO treasurer, made a successful application for funding to the Newcastle Permanent Charitable Foundation for a wheelchair accessible commuter vehicle. Grant of $60k received towards this purchase and vehicle was available in July 2014.
Catherine La Delle – Deputy Chairperson / Public Officer
Currently working with Yeramba Estates, bringing residential land to the market on the Central Coast and Lake Macquarie. Previously involved with Terrace Tower Group developing Woodbury Park in Mardi and other residential holdings.
Member of Urban Development Institute of Australia, and Wyong Shire Council's Affordable Housing Forum. Holds A Master of Business Administration, and licensed Real Estate Professional. Holds Project Management qualifications, was a finalist in Master Builder's Association "Women in Building" award in 2011, and management, important contacts in Wyong Shire Council, and a desire to deliver better opportunities to the broader community, and ready to make a difference in helping CCLO expand by building the next group home in Minnamurra Road Gorokan.
Director on CCLO Board of Management from September 2011 to Present.
Ian Radford – Treasurer
Ian Graduated as Bachelor of Pharmacy from Sydney University in 1973. Over the years he has owned Pharmacies at Ettalong Beach and Umina Beach where customer interaction and assistance was seen as being paramount. He has undertaken continuing Professional and Business Development courses, which include workshops at Financial Management Research Centre, Armidale.
He sold his pharmacy in 2005 and since then from 2005 – 2008 he has undertaken numerous locum positions at remote pharmacies in Lightening Ridge and Dareton, NSW.
His voluntary positions over the years include from 1976 – 2005: Past Director
Central Coast Pharmacists Association
Umina Beach Cricket Club
Rotary Club of Umina Beach (Several terms including President)
Peninsular Village Umina Beach (including Vice Chairperson)
Peninsular Chamber of Commerce
Umina Beach Action Committee (Chairman)
In 2012 Ian joined Central Coast Unit of Marine Rescue, NSW where he held Leading Crew ranking and position of Mid-Week Watch Leader.
Ian continues to see voluntary service in community organisations as an avenue of contributing back to the local community.
He was first appointed to the Board of Management of CCLO at the AGM on 21st October 2015 to present.
Jane (Jenny) Walmsley – Secretary
Jane has a science background, with a PHD in Plant Physiology plus a Graduate Diploma of Education and experience in teaching high school science. Vast experience at Macquarie University in operation of committees. Currently volunteering with crèche/child care at St James Anglican Church in Wyong, and with the emergency relief centre at Wyong setup by St James Anglican church.
Expertise specific to the CCLO Committee of Management includes experience gained on Macquarie University committees for the development of EEO policies and their implementation, workplace OH&S, and finance.
Rod Shellshear – Ordinary Member
Graduate Electrical Engineer from Queensland University of Technology. Skills include practical application of trade skills in the building industry. Currently involved in a wide range of electrical work and specifically repairs to Allen Digital Organs installed in many churches in Sydney and NSW regional centres.
Expertise specific to the CCLO Committee of Management includes a desire to be involved with future building projects for the organisation, and a keen interest in volunteering service to the community in general.
Geoff Brazel – Ordinary Member
Geoff was admitted as a Solicitor of the Supreme Court of New South Wales in 1979. He later commenced his own legal firm with Peter Moore at Gosford in 1981. Brazel Moore Lawyers has grown from humble beginnings as a two man legal practice with no support staff to now being a leading Central Coast legal firm with 26 members of staff.
Geoff and his wife have 3 adult children, the eldest of whom was born with cerebal palsy, which has given Geoff an interest in the disability services sector over the last 25 years, including:
President of the Parents & Citizens Association of Arranounbai Public School (formly Allambie Special School)
A Director of Recreation Rendezvous
A Director of Lane Cove & Northside Community Services
An observer to the Board of North West Disability Services
Geoff is also currently a Director on the Board of Coastwide Child & Family Services.
When not involved with family, work and not for profit organisations, Geoff's hobby is Brass Bands with which he has had an involvement for over 50 years.
Lynne Webster – Ordinary Member
Lynne Webster is a former Journalist.
After moving to the Central Coast over 30 years ago, she was offered employment with the Tuggerah Lakes Tourist Association Visitor Information Centre at The Entrance.
She has served as a Director on many Boards of Management over the years. These included the Australian Institute of Tourist Officers, Central Coast Caravan and Camping Industry, Central Coast Motel Association, The Entrance Town Centre Management Corporation, Regional
Development Australia and Central Coast, Central Coast Tourism and various others.
Lynne was a Company Director for Terry Webster Graphics PTY. LTD and RLJ Marketing and Promotions PTY LTD.
 She is a former WYONG Shire Councillor (10 years) and held the position of Deputy Mayor for the final four years before the amalgamation of WYONG and GOSFORD Councils.
Lynne is proud to have served on the steering committee for the Art House Performing Arts and Conference Centre in WYONG.
Lynne lives at Bateau Bay and is married with five children. She is now looking forward to the new challenges while working with Central Coast Living Options.
Head Office
Unit 10C, 1 Bounty Close
Tuggerah NSW 2259
Office Hours: 9am-5pm
Monday – Friday