What's been happening at CCLO Living.
From events, awards and social outings to our latest newsletter editions, building updates and everything in between. We'll keep you up-to-date with what the CCLO Living team are up to and what we're planning next!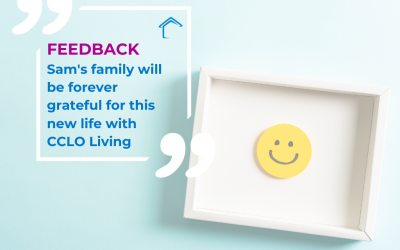 At CCLO Living, our team is dedicated to supporting individuals to achieve their goals and live their best life and the letter of feedback below, from Sam's family recently, has truly warmed our hearts that we are doing just that! *The participant's name has been...
Head Office
Unit 10C, 1 Bounty Close
Tuggerah NSW 2259
Office Hours: 8:30am-4:30pm
Monday – Friday