What's been happening at CCLO Living.
From events, awards and social outings to our latest newsletter editions, building updates and everything in between. We'll keep you up-to-date with what the CCLO Living team are up to and what we're planning next!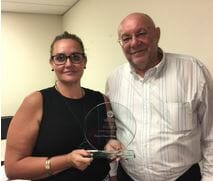 CEO Kevin Johnston proudly received the "Disability Service of the Year" award held at the Central Coast Aged Care & Disability Achievement Awards at Diggers @ the Entrance on 18th November 2016. Kevin, pictured with Lee-anne Hollis, CCLO Operations Manager,...
Head Office
Unit 10C, 1 Bounty Close
Tuggerah NSW 2259
Office Hours: 9am-5pm
Monday – Friday